How does custom packaging works on ScaleOrder ?
Get Started
Orders
Branding & Custom packaging
Warehousing & Orders fulfillment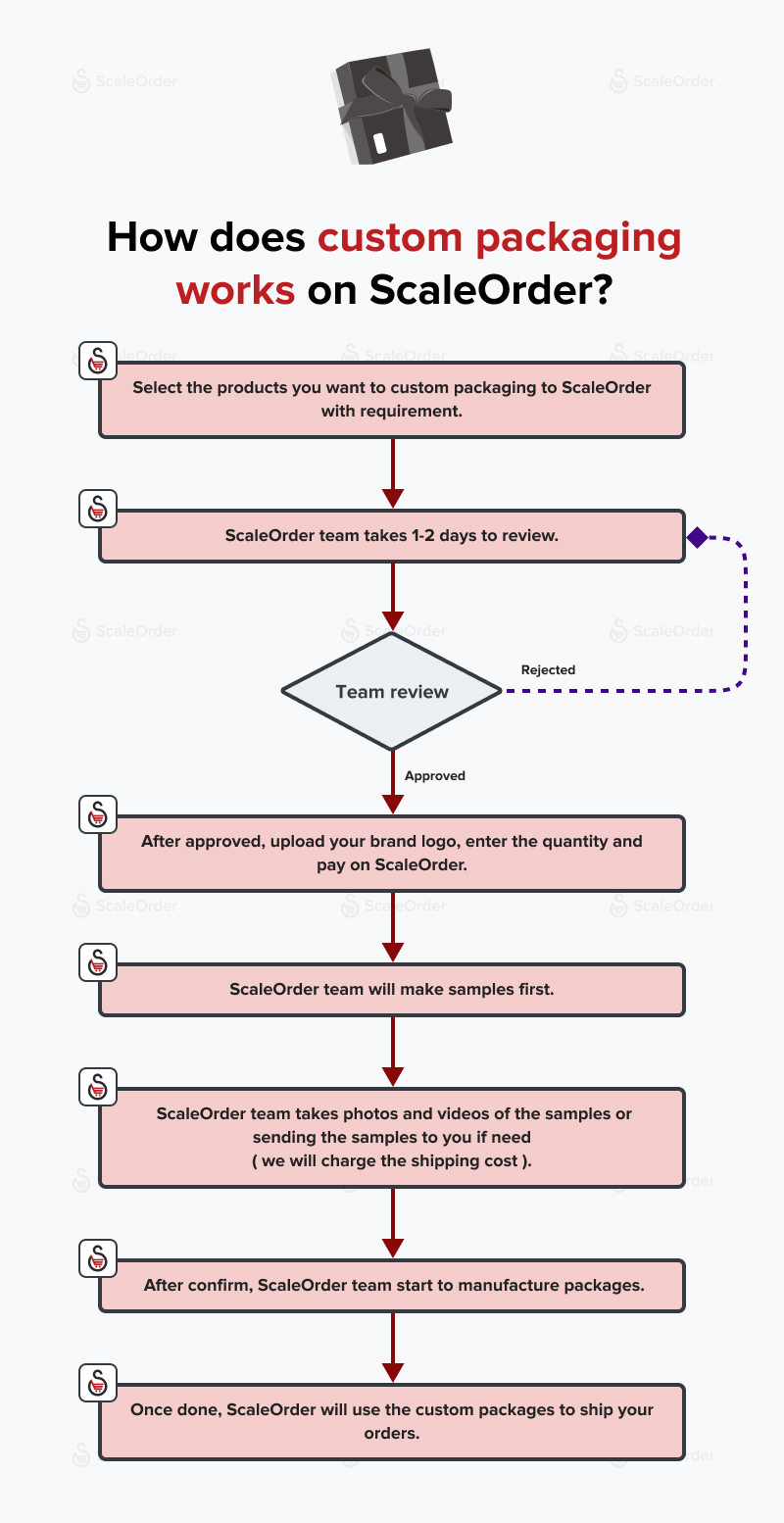 Select the products you want to custom packaging to ScaleOrder with requirement.
ScaleOrder team takes 1-2 days to review.
After approved, upload your brand logo, enter the quantity and pay on ScaleOrder.
ScaleOrder team will make samples first.
ScaleOrder team takes photos and videos of the samples for confirming or sending the samples to you if need( we will charge the shipping cost ).
After confirm and satisfaction, ScaleOrder team start to manufacture packages.
Once manufacture done, ScaleOrder will use the custom packages to ship your orders.