Step 1: Login ScaleOrder, click the page "ScaleOrder" and click "Unfulfilled".
Note: if your products are not from ScaleOrder suppliers, it need to be sourced from ScaleOrder, after connected, the orders will be display on page "ScaleOrder".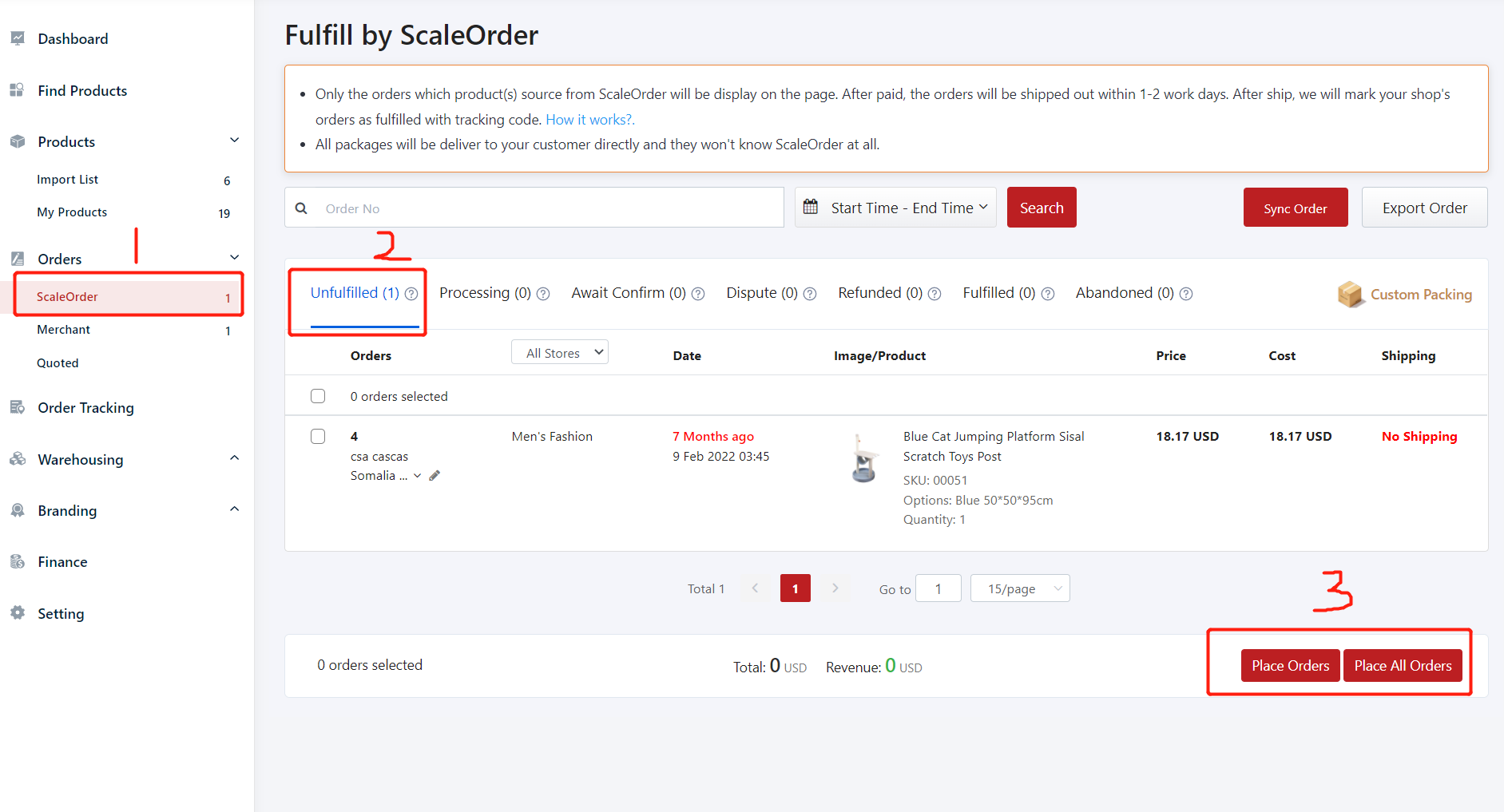 Just select the orders you want to fulfill by ScaleOrder and click button "Place an Order", if you want to fulfill as many as orders you could, you can select as maximum as 200 orders per page. And you can also click the button "Place all Orders" to fulfill all the orders at once.
Step 2: Select payment method and pay on ScaleOrder.
We support to pay via Paypal, Credit card and Wire Transfer( You will get 3.5% discount on fulfilling orders).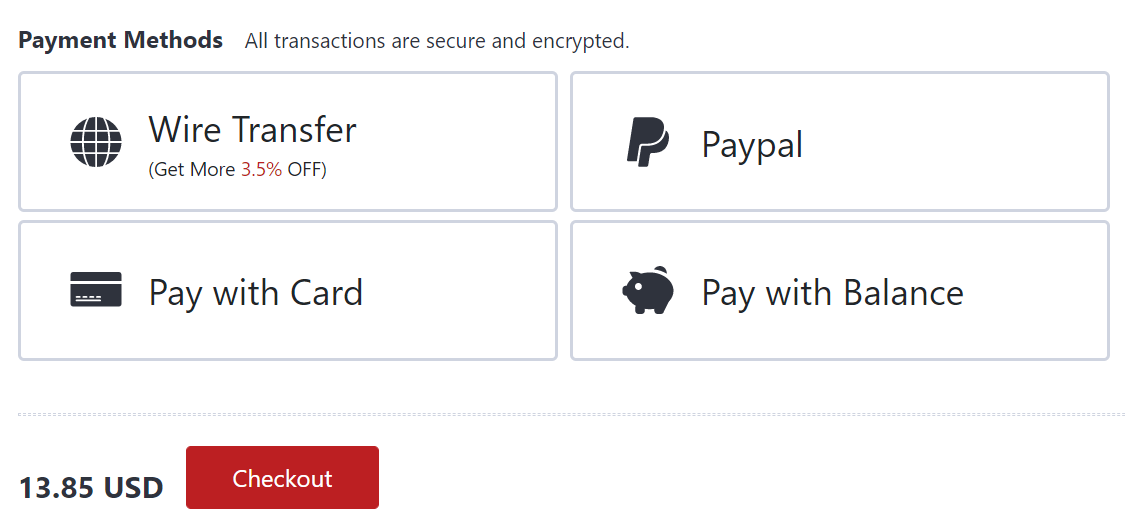 After paid successfully, your orders will be display on "Processing", we will processing your orders within 1 - 2 business days. After ship, the tracking codes will be upload to your orders and mark it as fulfilled. You don't need to do anything else and your customers won't know ScaleOrder at all.
Note: if you pay via Wire Transfer with your Bank, please remember to upload your transfer record. It takes about 1 - 3 business to appear.
Still have question? please feel free to contact us